How a Chiropractor Can Help with Neck Pain
Neck pain is one of the top five conditions that affect people in the United States. This common ailment is known to impact social, mental, and physical well-being. Fortunately, though, at Goldberg Chiropractic, we are devoted to helping you recuperate your well-being with our sheer range of natural therapies. Take a look at the information below to know more about the causes of neck pain and what proactive measures our chiropractor can use to help you diminish the pain.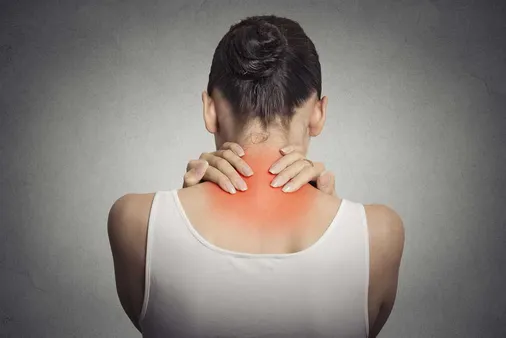 Common Causes of Neck Pain
There is no single reason why the neck can hurt. This part of the body is susceptible to pain and injury due to its flexibility. Some of the most common causes of neck pain are listed below.
Whiplash: Commonly occurs during an auto accident, whiplash happens when the head or neck is subjected to a sudden and forceful movement that causes the muscles to tighten and contract.
Aging: Conditions associated with aging such as osteoarthritis, degenerative disc disease, and spinal stenosis directly affect the neck and spine, which could trigger neck pain.
Osteoarthritis: This common joint disorder is responsible for the progressive deterioration of cartilage. The body reacts to this degeneration by forming bone spurs that create pain and affect joint motion.
Spinal stenosis: This ailment causes the vertebrae's smaller nerve passageways to narrow. Such compression traps nerve roots resulting in arm, shoulder, and neck pain.
Degenerative disc disease: This condition causes a reduction in the height and elasticity of intervertebral discs. As a result, discs sometimes bulge or herniate, resulting in numbness, tingling, and pain that shoots into the arm.
Various parts of daily life: Physical stress caused by poor posture, obesity, and weak abdominal muscles contribute to chronic neck pain.
Neck Pain Treatments That Our Chiropractor Can Use for Patients in Syosset, Oyster Bay, Woodbury, Huntington, Jericho, Bayville, Plainville, and Hicksville
Our chiropractor uses physical and neurological exams to determine the best course of treatment for your particular problem.
The usual course of action is a series of neck adjustments (cervical manipulation), which involve a precise, gentle pressure to the neck. A neck adjustment helps relieve pain and improve mobility to the spine and neck, along with the increased movement of the adjoining muscles.
Depending on your personal needs and goals, our chiropractor may also combine neck adjustments with other chiropractic techniques to optimize the results and promote healing. Other neck pain treatments include rehabilitation exercises, lifestyle guidance, and nutritional counseling.
Contact the Team from Goldberg Chiropractic
Call Goldberg Chiropractic at 516-921-3566 to learn more about the neck pain treatments our chiropractor offers or to schedule an appointment. We proudly service Syosset, Oyster Bay, Woodbury, Huntington, Jericho, Bayville, Plainville, and Hicksville.